Farm-to-wall botanical print business takes root in Charleston a decade after initial launch | Features
[ad_1]

The farm-to-table concept isn't new. Many people's grandparents grew their own vegetables in carefully tended gardens on the family farm.
What is new is a farm-to-wall venture created by a pair of sisters with a budding business rooted in their remembrance of a past generation's tradition of growing fresh crops on the farm.
Taylor Moore of West Ashley and Marty Rickenbacker of Aiken first tinkered with the idea of framing live flowers, leaves or branches of well-known plants from gardens, farms and shrubs in 2012, but life and raising families put the initiative on the back burner.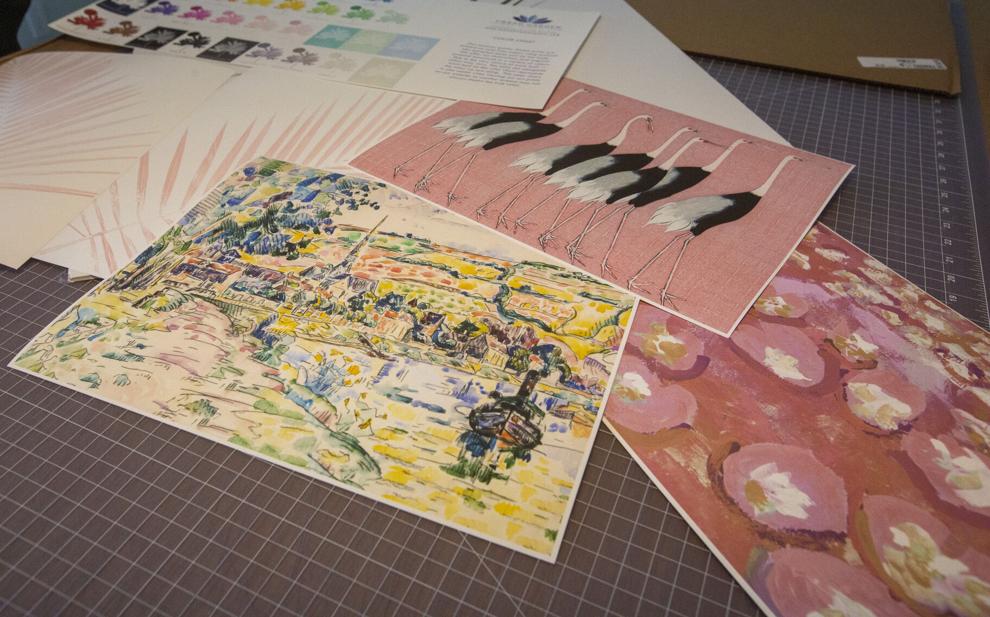 After a concept adjustment, they started Urban Garden Prints in 2018. They have now sold products in 49 states and around the world — in Europe, Asia and the Middle East.
It all started with their grandparents.
Like many people from the era before supermarkets and processed food, the late Ernie and Rubye Kirkendall, of the Shelby, N.C., area west of Charlotte planted a spring garden every year with row crops of okra, squash, tomatoes, peas, beans and many other vegetables now found at the grocery store in bins and cans.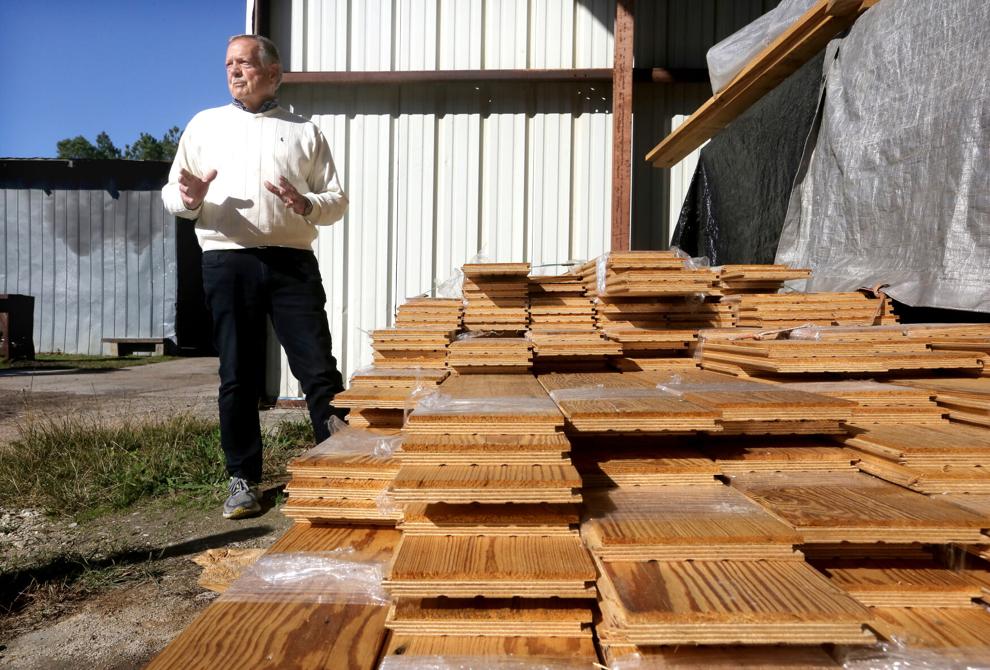 They eventually moved to Wilmington to work in the shipyard before settling in Augusta to work at Savannah River Site before launching a furniture business.
The Kirkendall's daughter, Janice, married Russell Johnson, and Taylor and Marty came along in the 1980s.
At the encouragement of the Kirkendalls, the pair of entrepreneurs' parents opened a furniture store in Aiken where they grew up and were able to visit their grandparents often.
"They had a huge garden," Rickenbacker remembered. "Peppers, fig trees, muscadines, pears. … Growing plants was always part of our childhood."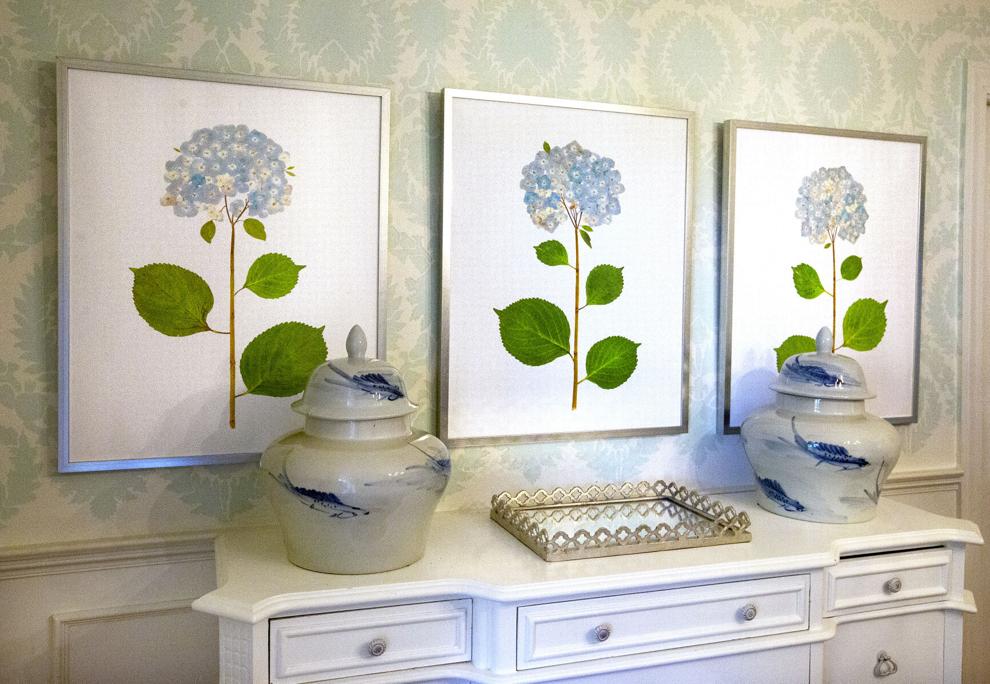 "I still remember the smell of basil," Moore said. "We grew up in that environment with an appreciation for nature."
The girls also took notice of the furnishings and design in their parents' shop. As their parents approached retirement, the Johnsons opened a frame shop.
Initial framework
In 2012, the sisters, Marty in college and Taylor practicing law, fondly remembered the fresh produce and plants growing on their grandparents' farm, and, encouraged by their mother, they decided to try to preserve and frame some live plants by pressing them.
"Tobacco, hydrangeas, ferns, confederate jasmine, palms, fatsia. … Ideas were endless," Moore said.
They pressed leaves between clean, half-inch-thick boards, causing the greenery to dry out over time, a process that varies from plant to plant.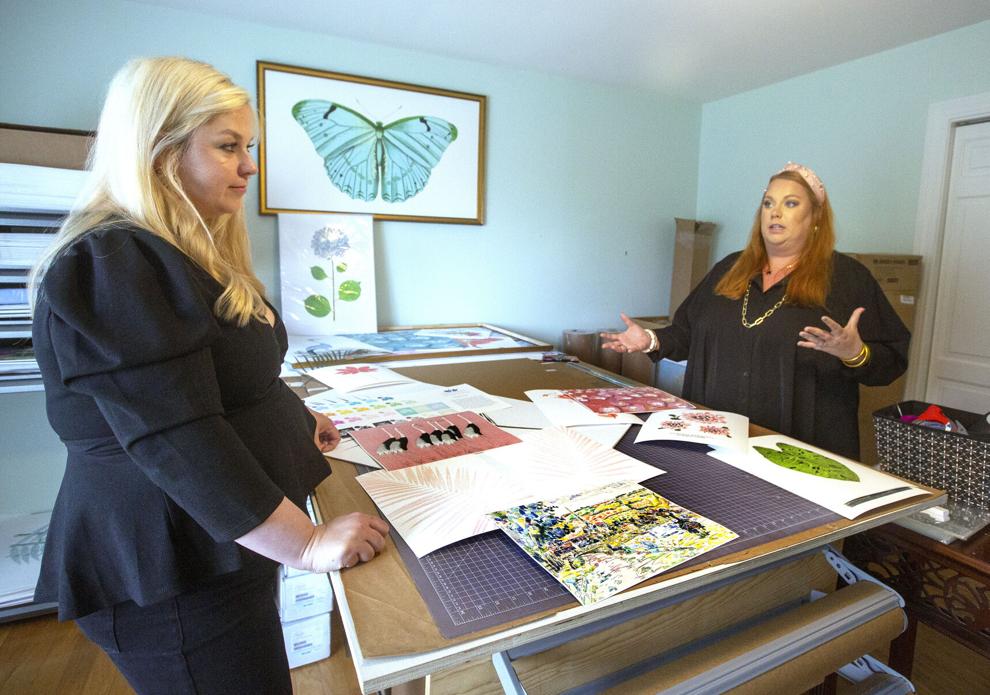 "As children, we often took rose petals or azaleas from our yard and pressed them in our Bibles," Moore said. "The process we use today is similar."
The finished products looked good, but the effort was time-consuming, and eventually, the dried plants began to break down.
Their parents still had the frame shop, and the sisters had the resources and connections to sell mounted, framed originals to those who shared their love of nature.
"We found that it was difficult to keep inventory due to the seasonal change," Rickenbacker said. "And, because these were originals, there was no guarantee that they would not disintegrate over time."
When Moore had her first child and Rickenbacker began working full time, life got busy and the side business was set aside.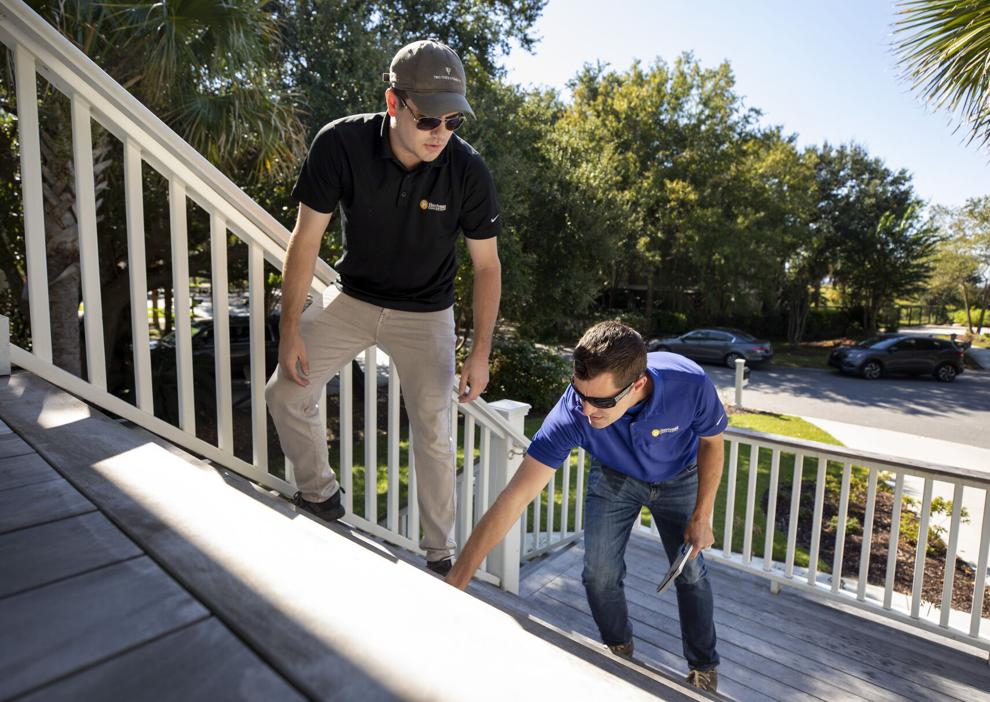 In 2018, six years and five children later, the duo combined their creative energies and returned to their botanical roots to create art prints.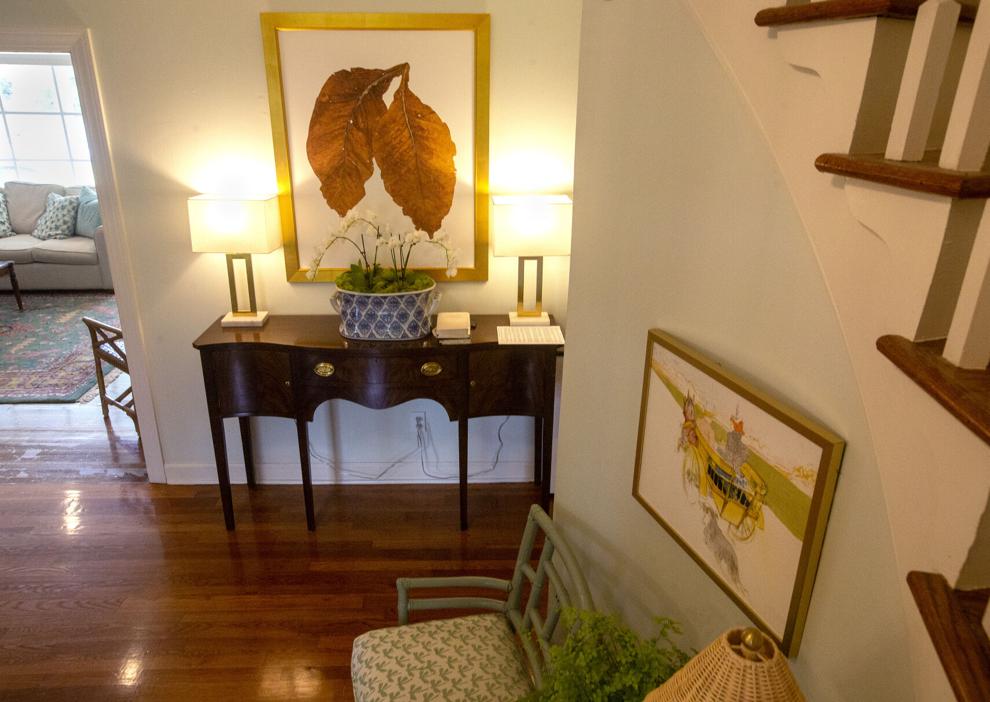 "We took our pressing knowledge and what tech knowledge we had and created our first collection of botanical prints," Moore said. "Flowers are always beautiful, and it was good to see the outside being brought inside."
Blossoming business
The business didn't take off at first. Their prints were in a few stores in South Carolina, and the fledgling business was online, but not much was happening with it.
"Then COVID hit," Rickenbacker said.
"When the world shut down, people were working from home and staring at their walls," she said. "They started shopping online, and that launched our business to another level. Our online sales really took off during the quarantine."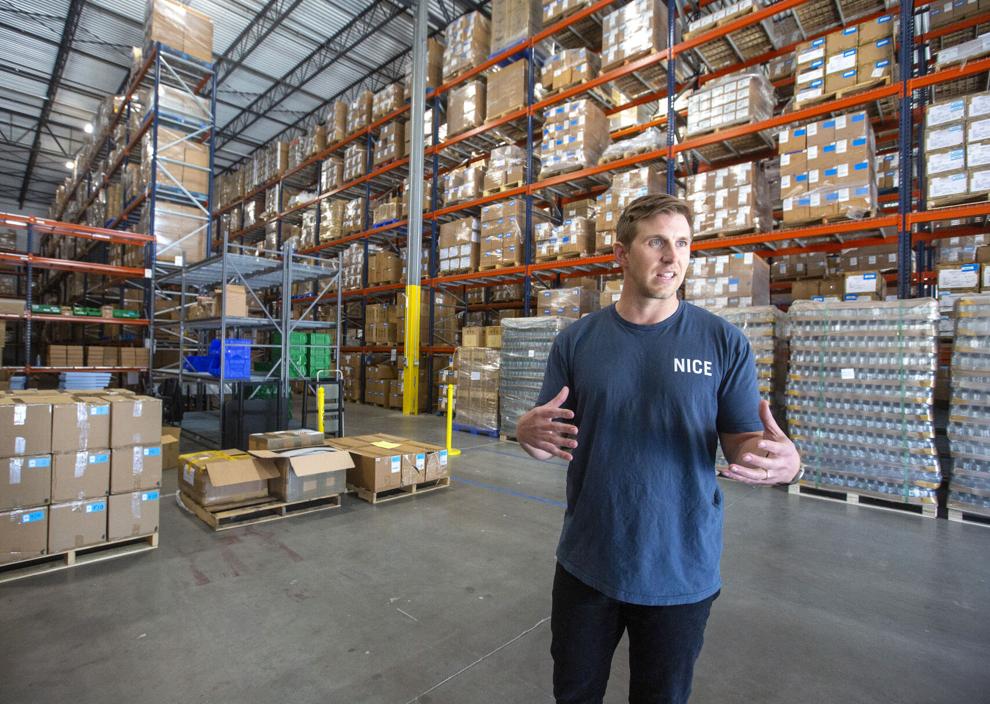 They also introduced different colors to their botanical offerings in shades of blue, pink, orange, green, yellow, red and brown.
"We loved having a pop of color for a different take on botanical prints — something that we had never seen done before," Moore said. "Botanicals are timeless. Leaves and nature never go out of style."
Then came a realization that customers might not want to decorate a home solely in plants and flowers. Over time, they added curated collections of coastal and vintage art along with some watercolors.
"We love reviewing vintage illustrations and giving them new life with our colorization and modern editing," Moore said. "Sometimes art is the inspiration for a space, and sometimes art is the sprinkles on top when the design is almost complete."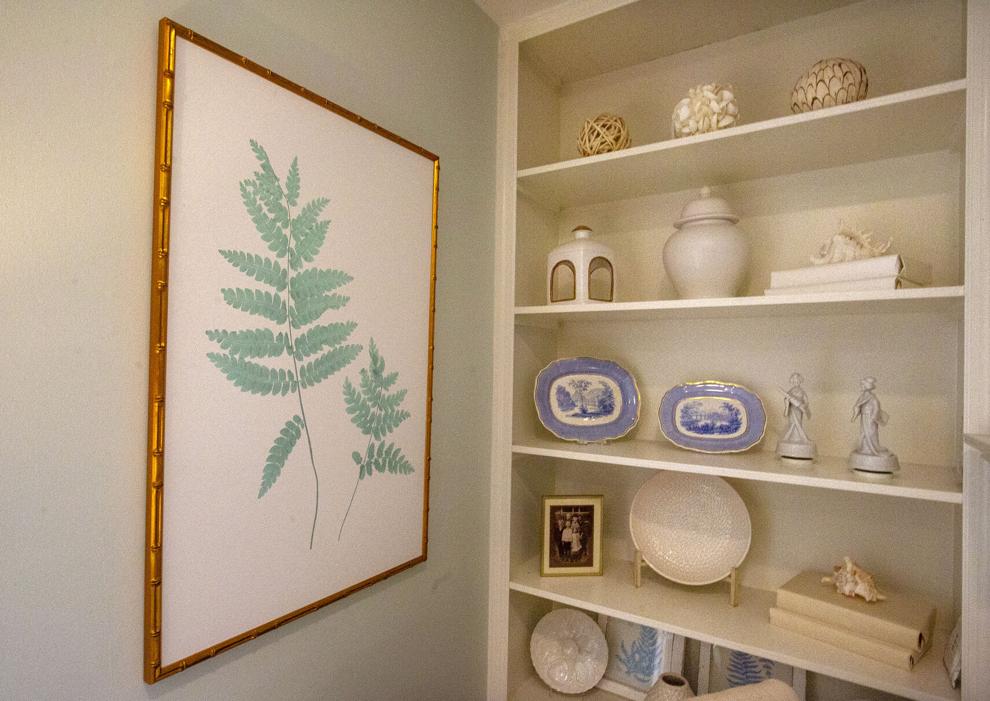 Rickenbacker handles customer relations and marketing while Moore takes care of production and bookkeeping.
"Our hands are on every piece," Rickenbacker said.
"We try to put a handwritten note in every order," Moore added.
Their prints come on high-quality, acid-free paper, using archival inks. Sizes range from 8-by-10 to 40-by-60 inches. Print prices range from $35 to $600. They also offer frame options, so clients can receive their art ready to hang.
'Filler art'
Carol Williams of A Simple Tree art and frame shop in Mount Pleasant carries some of Urban Garden Prints' pieces.
She saw the sisters' designs online about two years ago and asked Moore if she could offer the prints for sale in her 2,800-square-foot shop on Erckman Drive off Coleman Boulevard.
"She brought me a whole stack," Williams said. "I sell to a lot of interior designers, and that's who they turn to when they need filler art in the homes."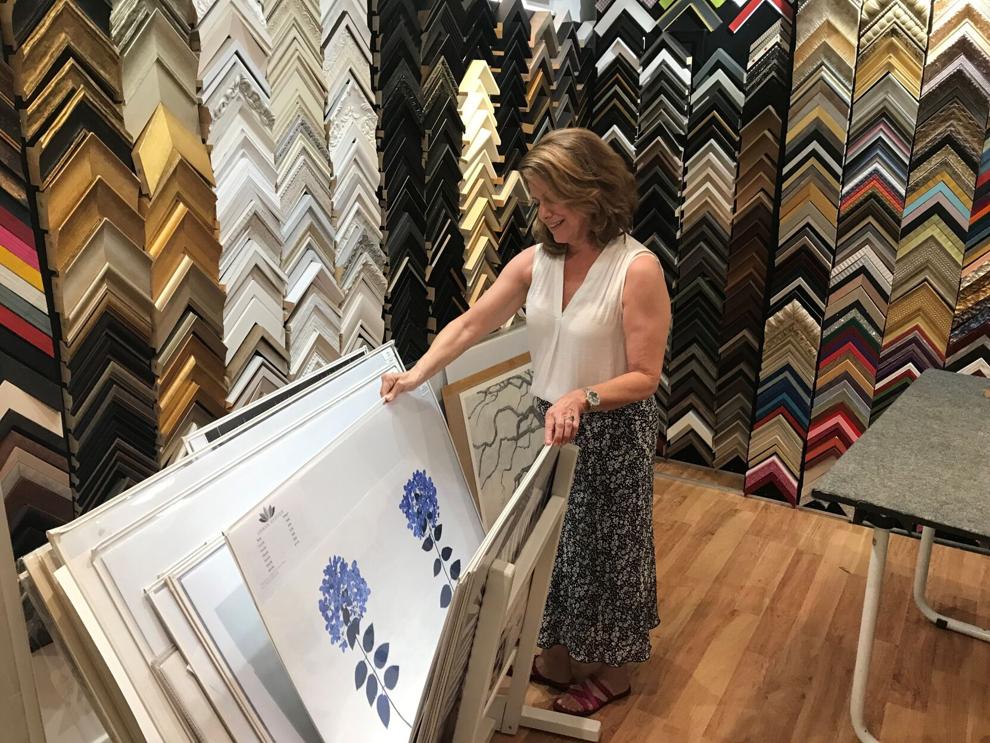 Williams said the sisters' prints of hydrangeas and birds have been the most popular, and she points out to customers that the Urban Garden Prints business is Charleston-based.
"I like to work with local businesses as much as I can," Williams said. " And they (the sisters) are very easy to work with."
Walking through the West Ashley home base with samples of their designs decorating the walls, Moore and Rickenbacker look back at the early beginnings of their idea and consider how far they have come.
"We are amazed at where this business has taken us, and we are loving every minute of it," Rickenbacker said. "We look to our heritage and consider our grandparents' and parents' examples a generational gift that we hope to pass on to our children."


[ad_2]

Source link